Coins and Banknotes of Vietnam
and French Indochina
South Vietnam 100 Dong 1960
P-18 D-14 100 Dong 1960, "dark hills"
Watermark: Bamboo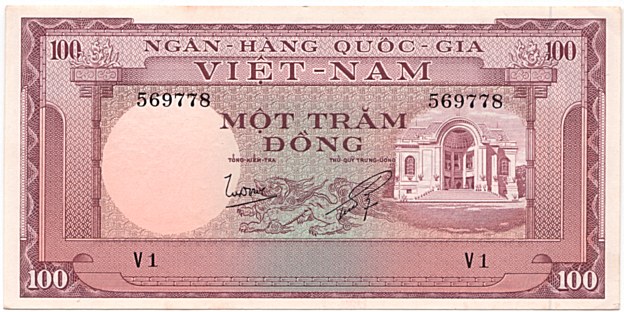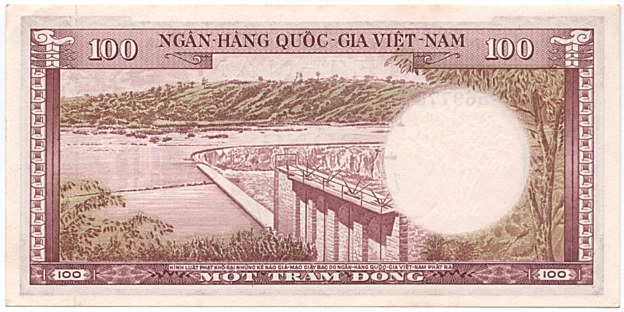 P-18 D-E14 100 Dong 1960, "light hills"
Watermark: Bamboo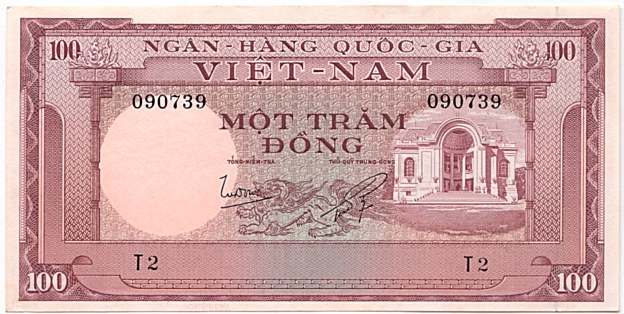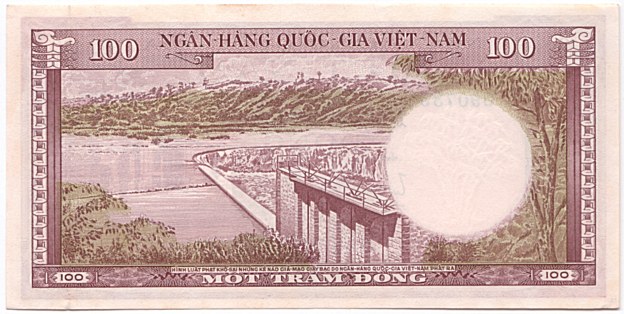 P-18s2 D-S14b 100 Dong 1960 SPECIMEN, "dark hills"
Black overprint. This should be an earlier type of specimen.
Watermark: Bamboo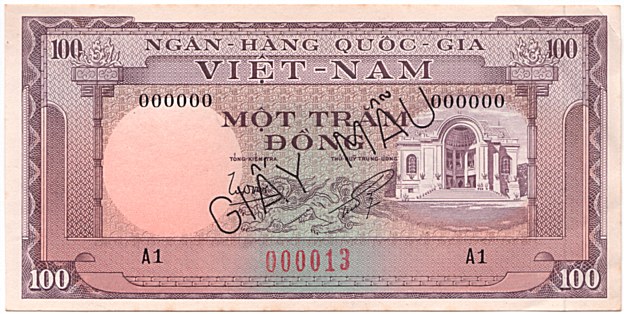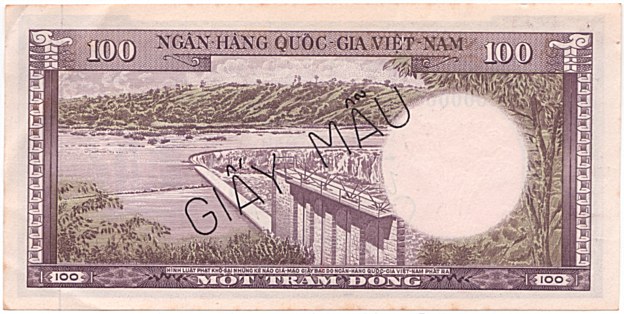 P-18s1 D-S14a 100 Dong 1960 SPECIMEN, "light hills"
Red overprint. This must be a newer type of specimen.
Watermark: Bamboo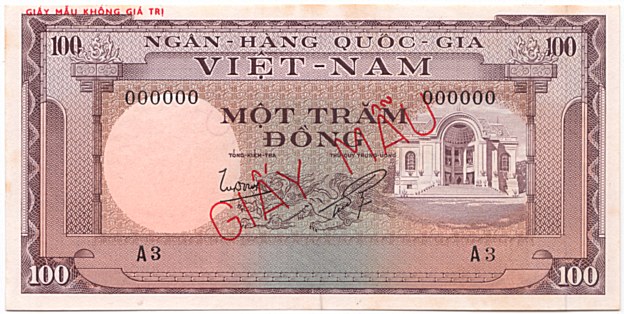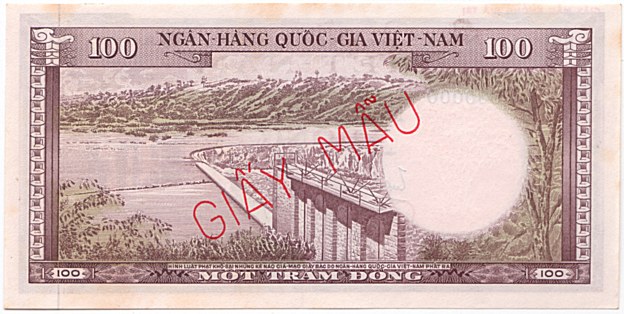 Collectors use to divide this type into the "dark hills" and the "light hills" subtypes.
The difference between these subtypes is caused by vertical shift between the green and brown printing plates.
However, there exist a range of different shifts in both vertical and horizontal directions.
Some collectors also distinguish the notes printed in dark brown and light brown.
I believe that "dark brown" print is the result of oxidation of "light brown" print.
"Dark/light hills" and "dark/light brown" occur in all possible combinations.




"dark hills": green plate is shifted up.



"light hills": green plate is shifted down.



green plate is shifted to the left.
Watermark: Bamboo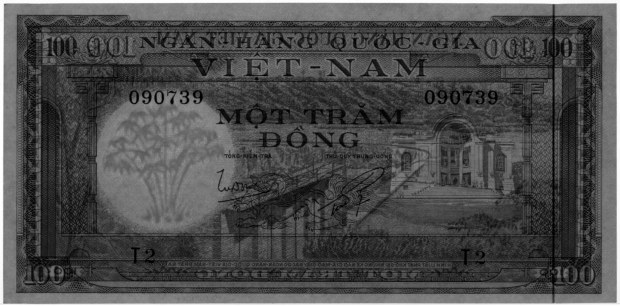 back to South Vietnam Second Issue 1955